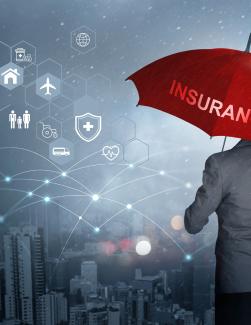 Essential Insurance Coverage for Business Owners: Protecting Your Investment
Introduction:
Opening a business entails taking on various risks that can impact its success and financial stability. To mitigate these risks and safeguard your investment, securing the right insurance coverage is vital. Insurance provides a safety net against unforeseen events, accidents, and liabilities that could potentially jeopardize your business. In this article, we will explore the key types of insurance coverage that business owners should consider when launching their ventures, ensuring comprehensive protection and peace of mind.
General Liability Insurance:
General liability insurance is a fundamental coverage for businesses of all sizes and industries. It protects against third-party claims arising from bodily injury, property damage, or personal injury. In the event of accidents or incidents on your business premises or resulting from your operations, this insurance provides coverage for medical expenses, legal fees, and potential damages, minimizing the financial impact on your business.
Property Insurance:
Property insurance safeguards your business against physical losses or damage to your assets. It covers buildings, equipment, inventory, and furniture, offering protection from fire, theft, vandalism, and natural disasters. Additionally, property insurance can include business interruption coverage, compensating you for lost income during the recovery period when your business operations are disrupted.
Professional Liability Insurance (Errors and Omissions Insurance):
Professional liability insurance, often referred to as errors and omissions insurance, is crucial for businesses that provide professional services or advice. It offers protection against claims of negligence, errors, or omissions that result in financial losses or harm to clients. Professionals such as consultants, accountants, lawyers, and healthcare providers should strongly consider this coverage to mitigate the risks associated with their specific expertise.
Workers' Compensation Insurance:
For businesses with employees, workers' compensation insurance is typically mandatory in most jurisdictions. This insurance provides coverage for work-related injuries or illnesses suffered by employees. It includes medical expenses, disability benefits, and lost wages. By securing workers' compensation insurance, you fulfill your legal obligations while ensuring that your employees are protected in case of workplace accidents.
Commercial Auto Insurance:
If your business relies on vehicles for transportation, deliveries, or client visits, commercial auto insurance is a must-have coverage. It protects your business against damages, injuries, or liability arising from accidents involving company-owned vehicles. Whether you have a fleet of vehicles or just a single car, this insurance provides essential protection on the road.
Cyber Liability Insurance:
In an era of increasing digital threats, cyber liability insurance has become a necessity for businesses that handle sensitive data or rely on technology. This coverage safeguards your business from the financial repercussions of data breaches, cyber-attacks, and other cybersecurity incidents. It covers expenses related to data recovery, legal liabilities, notification processes, and reputation management, ensuring your business can recover swiftly from any cyber incident.
Product Liability Insurance:
Businesses involved in manufacturing, distributing, or selling products must consider product liability insurance. This coverage protects against claims arising from injuries or property damage caused by defective products. In the event of product-related legal action, this insurance covers legal expenses, settlements, and potential damages, shielding your business from substantial financial losses.
Directors and Officers (D&O) Insurance:
Directors and officers (D&O) insurance provides coverage for the personal assets of executives and board members in case they face legal actions related to their managerial decisions or actions. This insurance protects against claims of mismanagement, negligence, or breaches of fiduciary duties. D&O insurance ensures that the personal finances of key decision-makers are shielded and allows them to make informed choices without fear of personal liability.
Conclusion:
As a business owner, taking proactive steps to protect your investment is crucial. Acquiring the right insurance coverage provides a safety net against a wide range of potential risks, ensuring your business can withstand unexpected challenges. By considering essential policies such as general liability insurance, property insurance, professional liability insurance, workers' compensation insurance, commercial auto insurance, cyber liability insurance, product liability insurance, and D&O insurance, you can mitigate financial risks and safeguard the long-term success of your business. Consult with insurance professionals to assess your specific needs, review and update your coverage periodically, and embrace the peace of mind that comes from knowing your business is adequately protected.
Ready to explore more? Reach out now for personalized solutions, in-depth insights and customization to your specific needs. Contact me directly at mgoldenberg@afinwealth.com to start the process.
Michael Goldenberg, CFP® 
CEO/Co-Founder, Senior Financial Advisor 
AFIN Family Wealth Management 
1220 Kensington Rd, Suite 220, Oak Brook, IL 60523 
C: 630-230-1038     F: 630-686-1467 Office: 630-686-1463
Securities and insurance products are offered through Cetera Investment Services LLC (doing insurance business in CA as CFGIS Insurance Agency), member FINRA/SIPC. Advisory services are offered through Cetera Investment Advisers LLC. Neither firm is affiliated with the financial institution where investment services are offered. Advisory services are only offered by Investment Adviser Representatives. Investments are: *Not FDIC/NCUSIF insured *May lose value *Not financial institution guaranteed *Not a deposit *Not insured by any federal government agency.  
Confidential: This email and any files transmitted with it are confidential, and are intended solely for the use of the individual or entity to whom this email is addressed. If you are not one of the named recipient(s) or otherwise have reason to believe that you have received this message in error, please notify the sender and delete this message immediately from your computer. Any other use, retention, dissemination, forward, printing, or copying of this message is strictly prohibited.