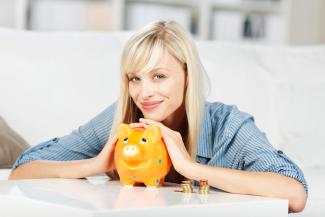 Is It Time to Offer Your Employees a 401(k)Plan?
Is It Time to Offer Your Employees a 401(k)Plan?
A close friend of mine recently launched a small business and inquired about when it would be appropriate to offer a 401(k) option to her employees. I pondered on this and suggested that she should only consider implementing a 401(k) plan if two conditions are met. Firstly, if she has a need to contribute substantially to her own retirement accounts (beyond IRA restrictions), it would be beneficial to offer the plan. This way, she can achieve two goals at once. Secondly, as a new small business owner, she must have confidence in the future cash flow and profitability of the business before committing to providing a plan for her employees.
If I didn't have a specific friend in mind, I would consider the following factors before deciding on a broader scale. 
Employers often provide the important benefit of a 401(k)-retirement plan to their employees. This plan enables employees to save a portion of their pre-tax income for retirement, and sometimes, employers may match a part of the employee's contributions. However, deciding when to offer a 401(k) can be a complex decision for employers as it incurs expenses for the business and requires administrative effort.
Size and Industry 
In larger organizations, there is often more pressure from employees to offer benefits, especially in industries such as finance and technology. It's important to keep an eye on employee satisfaction and make sure their needs are being met.
Budget
It is imperative for employers to assess their financial capabilities before implementing a 401(k) plan. This will prevent them from overstretching their budget and facing financial difficulties.
Employee Demographics:
Employers must consider the demographics of their employees when deciding to offer a 401(k). If a substantial number of employees are nearing retirement age or have been with the company for an extended period, it is imperative to prioritize offering a 401(k). Conversely, if the majority of employees are younger and not as focused on saving for retirement, it may not be as urgent of a matter.
Employers must carefully assess their budget, size, industry, and employee demographics to determine the optimal timing for implementing a 401(k) plan. This benefit can serve as a powerful tool for attracting and retaining high-quality talent over the long term.
In the end, it's always a good idea to reach out to your financial professional to weigh the pros and cons of setting up a 401(K) plan.
Michael Goldenberg, CFP®
CEO/Senior Advisor
AFIN Family Wealth Management
One Northfield Plaza, Suite 521, Northfield, IL 60093
Direct: 773-865-5130
Branch:   847-440-3776